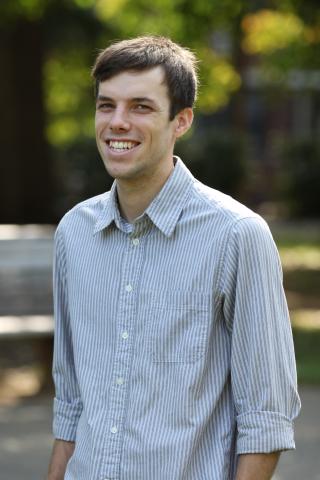 Martín was born in southwest Florida, near beaches and swamps, and between tomato fields and orange groves. While he was still a boy, Martín's family left the sub-tropics and moved to the temperate plains of the Midwest. After growing up in Omaha, Nebraska, he went to Washington University in St. Louis and earned degrees in environmental studies and anthropology. Drawing on his passion for the whole earth community, throughout college Martín worked with various environmental advocacy organizations fighting for a cleaner, more sustainable and carbon-free future.
Upon graduating in 2011, he spent a year in Milwaukee working at the Urban Ecology Center as a volunteer with the Capuchin Franciscan Volunteer Corps. There he enjoyed gardening and cooking with children, and exploring the broader world of plants and animals, hiking and canoeing, and much more with families in the city. He is also deeply grateful for that year of living in intentional community with other full-time volunteers, an experience that fostered incredible personal and relational growth.
Martín is excited to be here in Washington, DC and to be part of the Sojourners staff community. He looks forward to engaging people of faith around the country and mobilizing them to act on issues of peace and justice to continue building the kingdom of God here on earth.