Maria Bowler is a Canadian writer living in New York. She is currently the editorial assistant at Commonweal.
Posts By This Author
God of the Fugitives
06-08-2015
"Wanted: A Spiritual pursuit Through Jail, Among Outlaws, and Across Borders" by Chris Hoke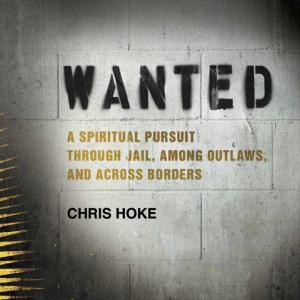 CHRIS HOKE'S Wanted isn't a spiritual memoir in the sense of chronicling revelation over time, and while Hoke, as his own character, grows through the book, he isn't tracking the movements of his own soul. Wanted recounts the moments in Hoke's life as a pastor and friend to prisoners, migrant workers, and gang members when something else broke in. Whether or not it intends to, Wanted is a way of answering the question that plagues a lot of contemporary spiritual writing: What does spiritual mean, anyway? Outside the religious patterns we already know, how would we recognize it?
Hoke goes looking, and finds himself drawn to a jail in Washington's Skagit Valley as an unofficial chaplain, leading Bible studies and hanging out with the men who soon request his visits. Many of them listen to the stories where Jesus dines with the people society rejected and ask if that could mean them too.