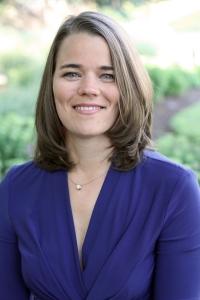 Lyndsay Moseley is director of advocacy for the American Lung Association's Healthy Air Campaign. Lyndsay has a decade of experience in climate, energy, and air pollution policy and working at the intersection of faith, public health, and environmental concerns.
She previously served in positions with Sierra Club, the National Religious Partnership for the Environment, Georgetown Community Church, and the Energy, Environment and Resources Center at the University of Tennessee. She has a Master of Public Administration degree from the University of Tennessee; a bachelor's degree in public policy from the University of North Carolina-Chapel Hill; and a certificate in spiritual formation from Wesley Theological Seminary.
Lyndsay is the co-editor of Holy Ground: A Gathering of Voices on Caring for Creation (Sierra Club Books, 2008).
Posts By This Author
Living in 'Simple Elegance'
02-01-2006
Having witnessed the devastating effects of Hurricane Katrina, it may be hard to imagine anything comforting about a whirlwind. They remind us that we are small and fragile.