Director of Advertising Sales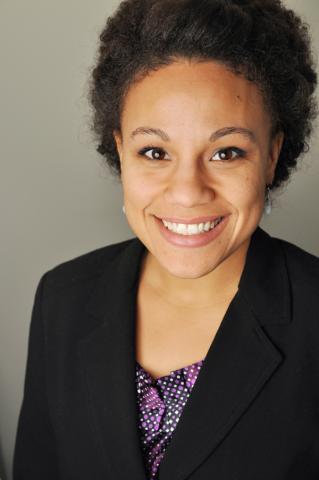 My journey begins on a crisp, fall morning in October of 2007. While wandering through a local Barnes & Noble, I encounter a copy of Jim Wallis' latest release: God's Politics. The title catches my attention. I take the book from the shelf, finger its pages and think, "God? Politics? What an oxymoron!" Confused and intrigued, I stroll over to the checkout line.
While my exposure to Sojourners began less than a year ago, my love of people and passion for the Christian faith has always been a fundamental part of who I am. After a series of events, I pursued the intern program with a strong sense that my faith journey and the active mission of Sojourners had providentially met. I knew I wanted my voice to be added to the chorus—the distinctive resonance of Sojourners' vision and work.
I recall that my love for God truly germinated during my final years of high school. These years challenged me in wonderful ways. With the support and encouragement of high school mentors and my family, I applied and was accepted to Marquette University in Milwaukee, WI. Here, the Jesuit mission of cura personalis or "care for the whole person" became tangible as I worked to be the difference in my community and in the world. My university experience encouraged me to willfully commit myself to excellence, faith, leadership and service, and for that I am thankful. In August of 2007, I graduated from Marquette with a B.A. in writing-intensive English. The impact of professors and mentors at Marquette has led me to where I am today. I now understand "vocation" as the meeting point between service and faith.
While my schooling played a large role in my desire to pursue an internship position with Sojourners, I must not forget the love and prayerful support of my family. I am the youngest daughter of Quentin and Donna, and the proud baby sister to Kimberly. In recent years, I have had the joy of being an aunt to my one and only niece, Leiya. I feel blessed to have grown up in a diverse urban area in the Midwest. I joyfully spent my early years in Chicago and Evanston, IL. My fondest memories are of bike riding around Northwestern University's campus with my family, taking long walks down Lakeshore Drive, and spending summer mornings on the beaches that border Lake Michigan.
My passions include: reading, public speaking, listening to NPR, writing, making handmade cards and sending snail mail, engaging in conversations about educational policy, going to coffee shops with my mom, learning about space history and all things pertaining to NASA (I was an educator at the U.S. Space & Rocket Center before coming to D.C.), traveling/discovering new cities on foot, eating vegetarian fajita burritos from Chipotle, tutoring, watching foreign films, and trying to become a runner.