Katie Gordon is the Program Manager of the Kaufman Interfaith Institute at Grand Valley State University, where she works on both community and campus programs to promote interfaith understanding and appreciation. In addition, she is a Newsroom Intern at WGVU, a local NPR-affiliate, where she has helped produce stories on local community issues.
Posts By This Author
Three Reasons We're Better Together
04-09-2014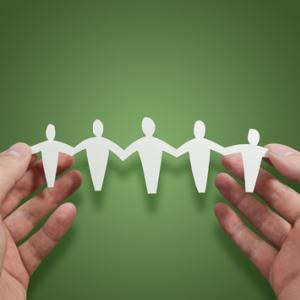 As an interfaith advocate, I find total inspiration in Dr. Martin Luther King's multi-layered approach to peace and justice:
"Make a career of humanity. Commit yourself to the noble struggle for equal rights. You will make a greater person of yourself, a greater nation of your country, and a finer world to live in."
The reason that I do interfaith, and the reason I signed the pledge to be Better Together, is because I believe that religion can be used as a tool for good in all three layers that King is referencing: in our world, in our country, and in ourselves.