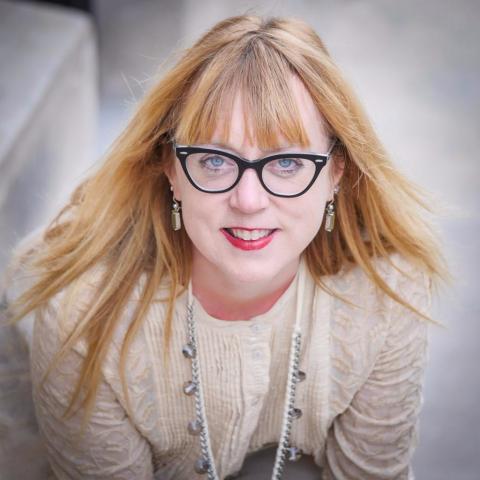 Karen Swallow Prior is a professor of English at Liberty University, a research fellow with the Ethics and Religious Liberty Commission of the Southern Baptist Convention, and a member of the Faith Advisory Council of the Humane Society of the United States.
Posts By This Author
How Evangelicals Can Recover Their Love of Animals
06-06-2016
Concern for the welfare of animals has deep roots in scripture and Christian history.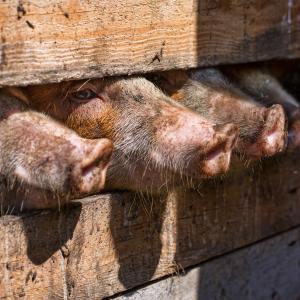 IN MANY WAYS, the modern animal-welfare movement was birthed by evangelicalism.
Given current-day categories and political alignments, this history is surprising. But evangelicalism's concern for animal welfare began with John Wesley, who many consider the father of evangelicalism. Wesley offered weighty words about animals and their treatment by humans. In his sermon "The General Deliverance," for example, Wesley laments the plight of animals subjected to human cruelty:
And what a dreadful difference is there, between what they suffer from their fellow-brutes, and what they suffer from the tyrant man! The lion, the tiger, or the shark, gives them pain from mere necessity, in order to prolong their own life; and puts them out of their pain at once: But the human shark, without any such necessity, torments them of his free choice; and perhaps continues their lingering pain till, after months or years, death signs their release.
In Wesley's lifetime, which spanned most of the 18th century, animals played a central and visible role in most people's lives. Animals were sources of food and clothing and means of transportation. Sadly, animals were also a common source of entertainment in various forms of brutal blood sports—including bull and bear baiting, dog fighting, and cock throwing. As plentiful paintings, literature, sermons, and tracts from the age show, cruelty to animals was as pervasive as the animals themselves.
The general understanding of animals at the time was gravely influenced by a Cartesian, mechanistic view of the world. The same disciples of the Enlightenment who envisioned God as a distant watchmaker also viewed the "lower creatures" as mere machines. Well into the 19th century, animals were viewed under the law, according to the Animal Legal and Historical Center at Michigan State University, "as items of personal property not much different than a shovel or plow."
Nukes and the Pro-Life Christian
07-09-2015
A conservative takes a second look at the morality of nuclear weapons.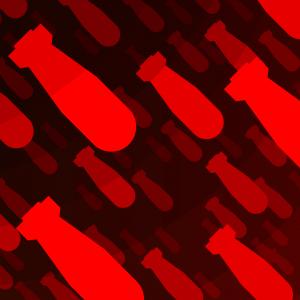 I WAS SITTING in the wrong end of a police wagon the first time I questioned nuclear weapons. Technically, it was a school bus, but it served the same purpose: hauling scores of protesters to the county holding center where we would await booking for our trespasses.
We had been protesting abortion. I was thinking about nuclear weapons because a couple of those in the bus were peace activists who had long rap sheets from years of anti-war protests. I, on the other hand, was a Republican-voting, independent Baptist church-attending, conservative-leaning, law-abiding (well, until now) kind of Christian. I was awed—and grateful—that these peaceniks would join the likes of me in common cause against another kind of violence.
My new friends adhered to the "seamless garment" philosophy, also called the consistent life ethic, one committed to the protection of all human life, whether from war, poverty, racism, capital punishment, euthanasia, or abortion. One of them gave me a button that read "Peace begins in the womb," and I pinned it to the bottom of the black leather motorcycle jacket I used to wear in those days.
A few years and many more abortion protests later, I was starting a local chapter of Feminists for Life, attending an Episcopal church, heading up a small private school in the inner city, teaching at a Jesuit college, and reading the poetry of Father Daniel Berrigan, the famous Vietnam-era anti-war activist who was now being arrested for protesting abortion.
But I wasn't thinking much more about nuclear bombs.