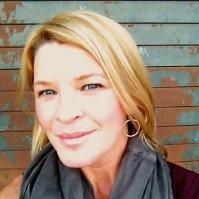 Julienne Gage is a Miami-based journalist who investigates economic development in the U.S. and Caribbean.
Posts By This Author
Briefly Noted
, 03-01-1996
Photojournalist Mev Puleo, whose work focused on the lives and struggles of the poor, died January 12, 1996, of a brain tumor. Puleo, who was 32 years old, received the 1995 U.S.
Which Road to Freedom?
03-01-1996
Sherman Elexie sings the Reservation Blues
An Independent Palestine
, 03-01-1996
Jonathan Kuttab, a Palestinian human rights lawyer in East Jerusalem, was elected to the 88-seat Palestinian Council in January in the elections mandated by the Palestinian-Israeli peace accord
Latino March on Washington
, 01-01-1996
Resources for Study and Action
01-01-1996
WAR RESISTERS LEAGUE CALENDAR
The Recognition of Justice
, 01-01-1996
Defending One's Homeland
, 01-01-1996
Straining the Gap
, 01-01-1996
Two-Way Streets of Resentment
01-01-1996
Tiesha became nervous as Ann and I took her trick or treating through Columbia Heights. "I hope they don't shoot you two!" she said.
Burma's Bottom Line
, 11-01-1995
Marching Forward
, 11-01-1995
Bridges of Justice to Africa
, 11-01-1995
Acts of Remembrance
, 11-01-1995