Jon Little is a freelance writer in Nashville, Tenn. He writes about mindfulness, fatherhood, and faith at mindfuldaddy.com.
Posts By This Author
A More Mature and Secure Faith
03-25-2019
A review of 'Holy Envy: Finding God in the Faith of Others,' by Barbara Brown Taylor.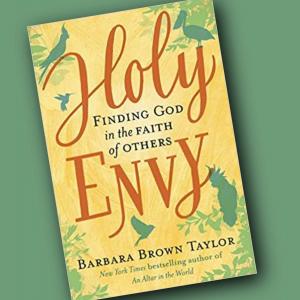 IF WE SEEK more than spiritual security—if we long for more than bobble-headed affirmation of our preconceived beliefs—we must step out of our cloistered faith and engage the strangers all around us. This is the message at the center of spiritual memoirist and best-selling author Barbara Brown Taylor's Holy Envy: Finding God in the Faith of Others.
After leaving behind her clerical collar and post as an Episcopal priest, Taylor took up the call to teach. For nearly 20 years, she taught introductory classes on world religion at a small college in northern Georgia. Early on, her aims were relatively meager. To introduce her students to a few of the world's great religions, acquaint them with the diversity of faiths that exist not just across the globe but right across the street—this seemed enough. And so she outlined Buddhism's eightfold path. She explicated the doctrinal differences between Sunni and Shia Islam and taught her students what exactly made a kosher meal kosher.
It didn't take Taylor long to realize that though literature and secondhand knowledge can teach much, it is through direct interaction with people of other faiths that we learn the most about their faiths and our own. When Taylor stepped out from behind the lectern and took her students on field trips to masjids (mosques) and temples, she learned that her view of God and faith was partial. On these trips, she often found her faith tested and was, on more than one occasion, totally smitten.
The Stories that Unite Us
02-25-2019
A review of 'The Seventh Story: Us, Them, and the End of Violence' (e-book) and 'Cory and the Seventh Story,' by Gareth Higgins and Brian D. McLaren (illustrated by Heather Lynn Harris).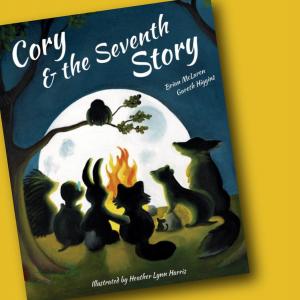 STORIES ARE more than mere entertainment: They rest at the heart of who we are. They shape our understanding of the world and how we choose to live in it, both individually and collectively. They can sever us from one another or call us into deeper communion. This is the message at the center of two new books by Gareth Higgins (a Sojourners columnist) and Brian D. McLaren (a Sojourners contributing editor).
In The Seventh Story: Us, Them, and the End of Violence, Higgins and McLaren suggest that the violence and division that is part of our past and present are neither inevitable nor coincidental. They're part and parcel of the stories we live by. The authors highlight six story types that are particularly pernicious and all too common: stories of domination, revenge, escapist isolationism, scapegoating, acquisition, and victimization.
Drawing on what theologian Walter Wink calls "the myth of redemptive violence," Higgins looks at the role these story types play in justifying and perpetuating violence. He reminds us that, as was the case in his native Ireland, it is the work of peace and reconciliation—not more violence—that is truly redemptive.