Johannes Neudecker is a reporter for Deutsche Presse-Agentur, a German news agency.
Posts By This Author
Child Hops On Stage As Pope Calls for Dialogue Between Young and Old
08-17-2022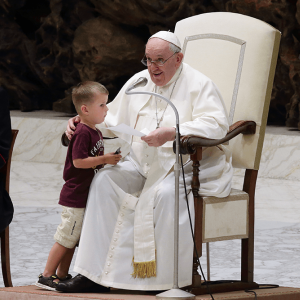 Pope Francis was delighted when a young boy stormed onto the stage during his general audience on Wednesday, in which he addressed the topic of dialogue between young and old people.
In Canada, Protesters Call on Pope Francis To Rescind 'Doctrine of Discovery'
07-28-2022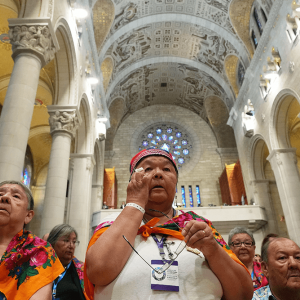 Two protestors held up a banner calling for the Catholic Church to reverse a 15th century policy known as the "Doctrine of Discovery" that backed seizing land from non-Christians at the start of a Mass led by Pope Francis near Quebec on Thursday.