Pope Francis was delighted when a young boy stormed onto the stage during his general audience on Wednesday, in which he addressed the topic of dialogue between young and old people.
"What is your name? Do you like standing here?" the pope asked the small boy who came to stand beside him.
The boy did not answer but stayed next to the pope.
"The little one was brave," Francis said, smiling at the fact that he had just been talking about exchanges between youth and the elderly.
The general audience was also distracted by the fact that a member of the Swiss Guard, the pope's bodyguards, collapsed on stage.
He was helped by Vatican officials, as could be seen on a broadcast by Vatican News.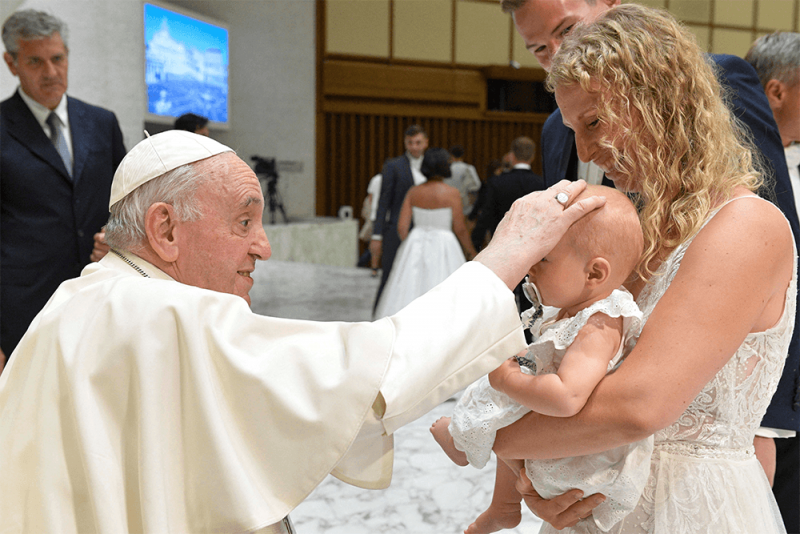 Got something to say about what you're reading? We value your feedback!