Posts By This Author
Ramadan Karim: Sojo Staffer Joins Imam for Islam's Monthlong Fast
, 07-20-2012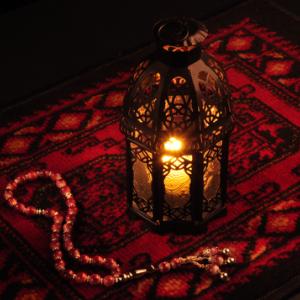 EDITOR'S NOTE: Ramadan's first day of fasting began today at dawn. This year, Sojourners' Director of Mobilizing, Lisa Sharon Harper, has chosen to keep the fast during the Muslim holy month alongside our friend, Imam Feisal Abdul Rauf. Both Lisa and Imam Feisal will be blogging regularly during the coming days and weeks of Ramadan, sharing with our readers their personal reflections on what the holy month, the fast and journeying together as a Christian and a Muslim means to them. To learn more about Ramadan and its sunrise-to-sunset monthlong fast, click HERE.
LISA SHARON HARPER:
In 2004 I led a group of Intervarsity students on a journey through Croatia, Bosnia, and Serbia on a Pilgrimage for Reconciliation. For four weeks we traveled throughout all three countries investigating the roots of conflict and seeds of peace being planted between the Catholic Croatians, Muslim Bosniaks, and Orthodox Serbs. Along the way, we met with Miroslav Volf, who was vacationing in his home country of Croatia at the time. One of my students asked Volf the same question I asked my mentor years before: "How do you engage in interfaith activity without watering down your own faith?" Volf answered with one word: "Respect."

He explained that Jesus says the greatest commandment is to love God and to love our neighbors as we love ourselves. Love requires respect. We may not agree with our neighbors, but we must respect their minds and their ability to choose the faith they will practice...

That is why I have chosen to embrace my Muslim neighbors by practicing the Fast of Ramadan this year with a spiritual leader who I admire and look forward to learning from, Imam Feisal Abdul Rauf.