Rev. Fletcher Harper is executive director of GreenFaith, an international, interfaith organization helping people take action for Earth in the face of the climate emergency.
Posts By This Author
If All Votes Are Not Counted, We Will Take to the Streets
, , , , , 10-28-2020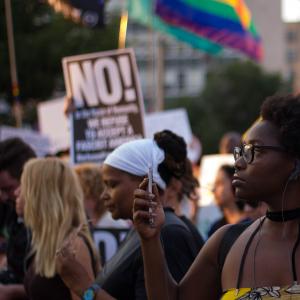 People of diverse faiths have a moral obligation to protect the integrity of the election. Right this minute, people all across the country are voting early or by mail, or making plans to vote in person. As religious and spiritual leaders, we are prepared to take to the streets peacefully if it becomes clear that votes are not being counted or if a legitimate election outcome is being subverted.
For God's Sake, Strike for Climate
, 09-18-2019
On Friday, Sept. 20, driven by our faith and by our profound concern about climate change, we will be joining young people from around the world in a climate strike. We will join with youth who, frightened by the impact that a hotter planet will have on their lives and angry that adults have done so little in response, are demanding that world leaders take transformative action to address the emergency that we face. Millions of us will take to the streets to demand a right to a future for generations to come.