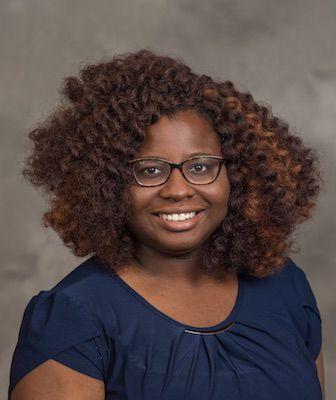 Elinam Agbo is an MFA candidate at the University of Michigan's Helen Zell Writers' Program. Born in Ghana, she grew up in the U.S. Midwest.
Posts By This Author
A Tale of Fevered Capitalism
08-05-2019
Capturing the complexities of consumerist culture in Ling Ma's novel, 'Severance.'
"AFTER THE END came the Beginning." This is how we enter the world of Ling Ma's debut novel Severance: in the liminal space between end and possibility. In a narrative that alternates between aftermath and memory, we find a stark reflection of our present.
Protaganist Candace Chen works for a book production company, and her specialty is the acquisition of Bibles. Tedious office work. She has lost her parents, recently left a relationship, and lives alone in Manhattan when news of a spreading illness—Shen Fever—erupts. The fever begins in China, in a region that produces the Gemstone Bible, one of Candace's specialty Bibles. Before and during this outbreak, work, for Candace, is at once sustenance and distraction.
Who can live outside capitalism? Jonathan, Candace's ex, certainly tries. But that is not the life Candace wants—or, rather, that is not the life her immigrant parents raised her to want.
Familiar and Painful Realities
01-24-2019
A review of 'She Would Be King,' by Wayétu Moore.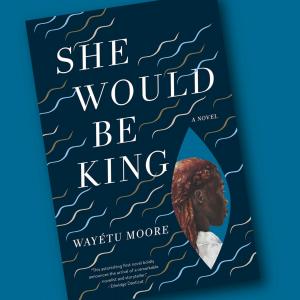 "FENGBE, KEH KAMBA BEH. Fengbe, kemu beh. We have nothing but we have God. We have nothing but we have each other."
Like the voice of the wind, this song pervades the vivid landscape of Wayétu Moore's debut novel, in which the Liberian-born writer explores the early days of Liberia, in the 1840s, through three characters: Gbessa, June Dey, and Norman Aragon.
In She Would Be King, these three impossible lives (and a country) emerge out of slavery, violence, and exile. Death eludes and "mocks" Gbessa, of the Vai people, who constantly suffers the pain of dying without its relief. Born on a cursed day, Gbessa grows up under house arrest until she is exiled. Alone in the forest, torn from her family and people, she sings, "Fengbe keh kamba beh. Femgbe, kemu beh." The "we" of this song haunts the reality of Gbessa's situation, and to offer a glimpse of the big picture, Moore writes: "The words ascended, joining the traveling wind, and sometimes it was as though someone were singing with her."
And someone was. Across time, language, and distance. Ol' Ma Famatta sits in the moon, and the slave once known as Charlotte whispers comfort in the wind as if to say loneliness is not forever, as if to promise Gbessa that she is not alone.