Craig Bowron is a physician and writer in Saint Paul, Minn.
Posts By This Author
'Tis the Season of Audi
12-04-2015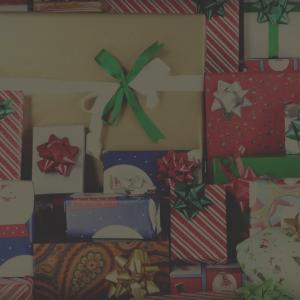 As in Biblical times, the Christmas season officially begins the day after Halloween, and that's when the holiday catalogs started showing up.
Gird your loins folks: the Season of Audi has arrived.
The deep introspection, the "Emmanuel, God with us" soul-searching can wait until January, when all the hubbub has passed and the bills start arriving.
We piled the catalogs up on the dining room buffet as a visual warning against the coming materialistic storm. A few caught my eye:
"Soft Surroundings: My time. My place. My self. Winter collection. Clothing, home, beauty." My, oh my, it really IS all about me. For the narcissist in all of us…
"HearthSong: Toys You'll Feel Good About Giving. Over 100 New Toys… And Limitless Joy!" After 45 minutes of page-flipping, and several phone calls to their 1-800 line, it turns out that HearthSong does not sell Limitless Joy as a stand-alone product. It comes only with the purchase of a toy.
Plea to Non-Christians: You Take Santa, Please
12-11-2013
On behalf of Christians everywhere, this holiday season I'd like to extend an olive branch (some assembly required; batteries not included) to the non-Christian faith community.
More than 2,000 Christmases have come and gone, and it's time. It just is. It's time for one of you to step up and adopt-a-Santa, the Santa. Did I say "please"? Write him into the Ramadan tradition, or fold the jolly old elf into Hanukkah. Put some Kringle in your Karma. Let Rudolph's nose illuminate the path, the way. How hard can it be?
I'm serious — we're tired of him, because spiritually speaking, Santa Claus is a colossal pain in the wassail.