Christopher Baxter writes for The Star-Ledger in Newark, N.J.
Posts By This Author
N.J. Leaders Seek to Ease Anger Over NYPD Probe of Muslims
, 03-01-2012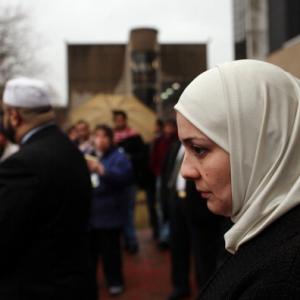 NEWARK, N.J. — Amid concern over the New York Police Department's surveillance of Muslims beyond New York City, New Jersey and federal law enforcement officials plan to hold a summit Saturday (March 3) to assure Muslim leaders that they are addressing the NYPD probe.
Amin Nathari, a spokesman for Newark's Muslim Community Leadership Coalition, said Muslim leaders planned to meet in Trenton with representatives of the FBI, the New Jersey State Police and the state Office of Homeland Security and Preparedness to discuss the NYPD operations.
The U.S. Attorney's Office of New Jersey, the state police and the FBI's division in Newark confirmed they plan to attend, but offered no specifics. The state Attorney General's Office and Homeland Security declined to comment.