Chris Haw lives in Camden, N.J. with a small Christian community, working as a carpenter, adjunct professor at Cabrini college, potter, and a periodic author and speaker.
Posts By This Author
Jesus for President 2012
, 11-06-2012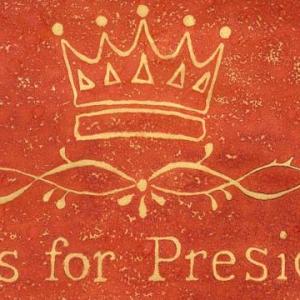 Jesus for President. Amish for Homeland Security. We had some good ideas for serious change in America.
As Christians, we became convinced that the issues –things like immigration and health care, and the growing disparity between the rich and the poor – these things matter to God. We see more than 2,000 verses in Scripture that talk about how we care for the poor and marginalized. And too much of the Christianity we grew up with was so heavenly minded that it was no earthly good. So the issues matter to us.
But, we were, and still are, political refugees in post-religious-right America. No party feels like home. No candidate seems to value the things we see Jesus talking about in the Sermon on the Mount. Federal budget cuts have begun to look like the antithesis of the Beatitudes, where Jesus blesses the poor and hungry rather than the rich and wealthy. You get the sense that if Mary proclaimed her famous "Magnificat" in Luke's Gospel today — where "God fills the hungry with good things and sends the rich away empty" — she'd be accused of promoting class warfare. As one theologian said, "Our money says in God we trust … but our economy looks like the seven deadly sins."
What would America look like if Jesus were in charge?