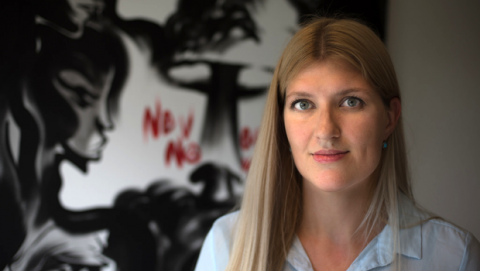 Posts By This Author
Most Nations Want a Nuclear-Free World
03-22-2021
The U.S. should join them and sign the new treaty.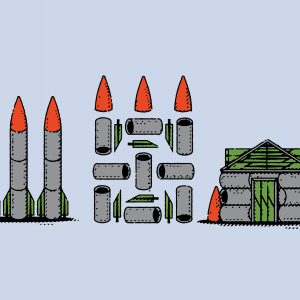 THE TREATY ON the Prohibition of Nuclear Weapons, the first global ban on nuclear weapons, entered into force on Jan. 22. It is a bright spot in a bleak international landscape.
Negotiated by about two-thirds of the world's nations, the treaty represents a remarkable step toward the complete elimination of nuclear weapons. Civil society, including faith communities, played a significant role in establishing the treaty and now can work to advance its reach—including persuading the United States to join. The Holy See, one of the first states to ratify the treaty, described it as "one more blow on the anvil toward the fulfilment of the prophecy of Isaiah: 'They shall beat their swords into ploughshares and their spears into pruning hooks.'"
The treaty bans all countries from developing, testing, producing, manufacturing, transferring, possessing, stockpiling, threatening to use, or allowing nuclear weapons to be stationed on their territory. It also prohibits countries from assisting, encouraging, or inducing anyone to engage in any of these activities and requires signers to take certain proactive measures to implement the accord.
A 'Moral Revolution' Against Nukes
06-29-2016
It's impossible to eliminate nuclear weapons and "upgrade" them at the same time.
THE INTERNATIONAL community has agreed that nuclear weapons should be eliminated, and the rhetoric surrounding these weapons sounds promising at times, but little has been achieved to reach a world free of nuclear weapons.
President Obama is the first sitting U.S. president to visit Hiroshima, Japan, the site of the first nuclear weapon used in war, and his speech there in May was beautifully crafted, highlighting his personal commitment to this issue. However, his words haven't matched his actions as president.
Not only have the U.S. and other nuclear-armed states failed to fulfill their commitments to nuclear disarmament, but each is currently pursuing enormously expensive upgrades and modernization programs. These countries are developing new, more-modern nuclear weapons and delivery systems, extending the planned possession of nuclear weapons for decades to come.
Twenty-five years after the end of the Cold War, more than 15,000 nuclear weapons still exist. Nine nations still possess them: the U.S. and Russia have 93 percent of the world's nuclear warheads, followed by China, the United Kingdom, France, India, Pakistan, Israel, and North Korea. Many more states, such as all NATO members, together with Australia, Japan, and South Korea, are part of extended nuclear deterrence agreements—some even stationing nuclear weapons on their territory.
By allowing such a large number of nuclear weapons to remain, the risk of an accident increases. Nearly 1,800 nuclear warheads are kept on high alert, ready to launch within minutes. New research paints a worrying picture of near misses, security breaches, and other events that could cause catastrophe. Some say that the risk of a nuclear detonation is higher today than at the end of the Cold War.
IN HIROSHIMA, Obama called for a "moral revolution" in order to reach a world free of nuclear weapons. But such a moral revolution will not be led by those who possess these weapons of mass destruction. Instead, the world is witnessing a surge in leadership from around the globe. A new focus on the humanitarian impact of nuclear weapons has emerged that looks at these weapons for what they are: indiscriminate, inhumane, and unacceptable.