Adam Joyce is the assistant director of the Axelson Center for Nonprofit Management. He is a member of Democratic Socialists of America and director of communications for a Chicago aldermanic campaign.
Posts By This Author
Civility Policing Obscures Our Political Reality
01-11-2019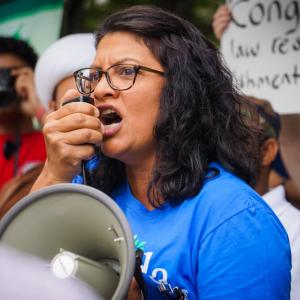 Today, civility policing is just one more layer of rhetorical fog which obscures the truth of our political reality ─ how poverty and cruelty are manufactured and sustained by the policy regime of America's ruling class. In reality, the Trump tax cut is uncivil, the American support of Saudi Arabia's war in Yemen is uncivil, the prison-industrial complex is uncivil, ripping families apart at the border is uncivil.