Mizoram, India — Every day for the last 10 months, Simon* has diligently followed a routine that begins with an 8 a.m. visit to his church. While the 23-year-old has always been religious, this visit is not for prayer or service. Like 53 other men in his village, he makes his way to a small room with a large French-style window, and waits for his turn. A community health worker hands him his daily dose of buprenorphine, which he places under his tongue in front of her, and Simon knows he can get through the rest of the day.
Simon first began injecting painkillers in 2014 while still in school, switching to heroin soon after. His attendance and grades began to suffer because of the drug habit, and he decided to drop out.
"I sometimes worked in people's farms or usually engaged in small-time drug peddling to earn money for heroin," he told me.
This is the first time that Simon has had access to treatment — thanks to the efforts of his village's local church. Buprenorphine is an opioid provided as a substitute to illicit drugs, also known as Opioid Substitution Therapy or OST, which is an integral part of India's harm-reduction strategy for HIV prevention among injecting drug users.
In the remote, hilly state of Mizoram in northeast India, where Simon lives, drug users on average start injecting drugs at 19 — same as Simon. There are about 25,000 drug users in the state and according to the 2016-17 HIV sentinel survey conducted by India's National AIDS Control Organisation, the state has an HIV rate of almost 20 percent among injecting drug users — the highest in the country.
Mizoram shares a 250-mile international border with Myanmar, which is largely unguarded, with about 10 miles of free-movement zone on both sides due to close cultural ties among its people. This proximity to the Golden Triangle – comprising Myanmar, Thailand, and Laos — which produces a vast majority of the world's heroin, has made it a major trafficking route in the supply of heroin out of the region. It has also served as a factor for high heroin abuse in the state. Other factors such as lack of employment opportunities and preventive programs for the youth in Mizoram also contributed to the opioid crisis, according to experts.
In spite of a population of just over 1 million – making it one of the least-populated states in the country – Mizoram has struggled to handle the opioid crisis, largely owing to geographical and financial constraints. Even as the government announced its plans to roll out prevention and aftercare programs, there continues to be consensus among residents — including social workers, government officials, and drug users — that the church has to play a major role for any intervention to be successful.
About 90 percent of Mizoram's population is Christian — a result of the intervention of British missionaries in the pre-independence period — and more than half of them are members of the Presbyterian Church, which is politically powerful and exhibits great influence in the society.
"Everything that happens in Mizoram, whether good or bad, is because of religion," Lalduhawma Chawngthu, a former user and president of the Mizoram drug users forum, said. Religion and social cohesion, however, had not worked to the benefit of drug users in the state.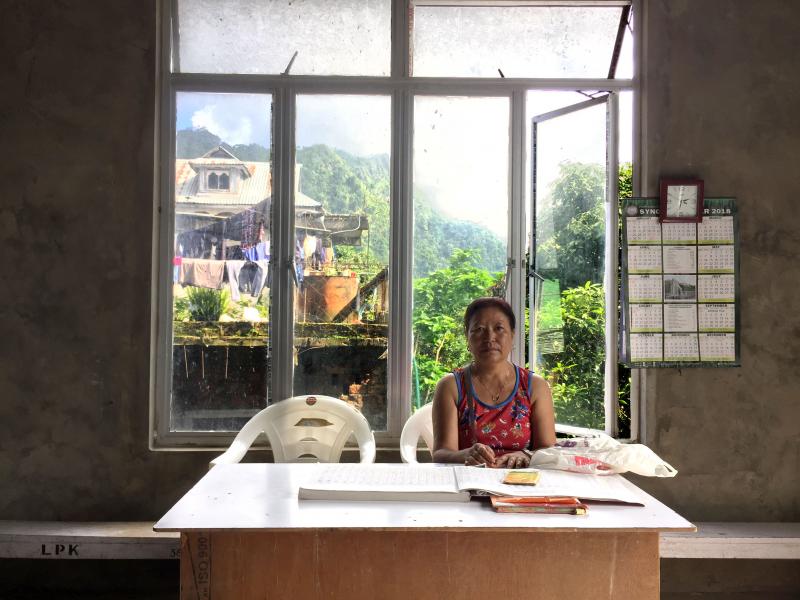 The state has 38 unregulated and largely faith-based treatment centers, most of which are over-crowded, and some in which inmates have reportedly died due to substandard living conditions. While there is certainly need for better, regulated treatment centers, the existing programs also required more support. The harm-reduction program for drug users focused on reducing the harmful consequences of their injecting practices, providing services like OST, access to clean needle and syringes, peer-based education for safer behavior, and primary medical care, among other things. OST, in particular, reduced the use of illicit opioids and other substances, and also improved the individual's productivity as well as quality of life. However, many church leaders were against it, and the community resisted the gathering of users in several drop-in centers where harm reduction services are provided — the OST program in the state was suffering.
"This [the community] is the biggest barrier that we are facing. [It's why] we have been trying to tap the resources of the church. For instance, we need the church to endorse the harm reduction strategy," said Betty Lalthantluangi, a joint director with Mizoram State AIDS Control Society (MSACS). "The issue has become so huge now that people are waking up. We have been getting invitations from individual churches who want to participate in service distribution."
On a large scale, however, the change is yet to come.
More than 223 people died of drug overdose in Mizoram in the last five years, 34 of them in the first two months of this year alone, as per data shared by the state's excise and narcotics department. Some of these deaths are why the local church in Simon's village, Lungdai, was urged into action.
Residents of Lungdai estimate that they lost about five youth to overdose deaths between the years 2015-16. But young boys were affected by drug use even in the years prior to that, according to 61-year-old Lalrinawma Ralte, whose son died of an overdose in 2010. The only intervention the 22-year-old received was his parents' counseling.
"We knew so little ourselves but we tried doing our best," Ralte said dejectedly. "If he had access to the services that users do now, he would have lived."
This was a sentiment shared by others in Lungdai as well.
"We went from door to door urging users to give up drugs in the name of God, but it never worked," Lalchawimawia Khiangte, the church minister in Lungdai, said. "So, we decided to seek out any other method that might help."
Khiangte happened to read about OST in the local newspapers and was convinced that this was the solution for users in their village — they just needed access. He, along with few other church leaders, went looking for the office of MSACS in the state capital Aizawl, requesting officials to distribute OST in their village.
"They came to us repeatedly. They understood there was a problem," Lalthantluangi of MSACS said. "In the very first meeting in the village, the residents said they will support all our programs. The church has taken full ownership, which is why it is working."
There are about 9,000 injecting drug users registered under MSACS' targeted intervention program but only 20 percent of them were on OST. It was mainly the government hospitals in district headquarters that served as OST centers – there are 17 centers in total across the state, only four of which are NGO based — which meant that those like Simon, and especially women who continue to face more stigma, did not have the means to travel every day in order to access them. Even for those who did start OST, retention was low, according to MSACS, given the need for ongoing counseling, which proved difficult due to the stigma surrounding it, as well as the state's hilly terrain.
Last November, following a couple of advocacy, training, and awareness sessions by MSACS officials, a room in Lungdai's Presbyterian Church was designated as an OST dispensary. Since then, the church and the community have dedicated themselves to the program, setting an example for the rest of the state.
Two of the village's community health workers, hired under government schemes to reach the rural population, volunteered to take charge of the OST distribution. (While the church offers one of them a small fee of about $28 every month for volunteering, the other said she refused to accept the fee because this was for the community's benefit). A chart assigns daily duties to different church leaders who are responsible to ensure that users show up to take OST and monitor them for a short period of time after dosage. The pastor offers counseling to users twice a month. Users' families, some of whom are still struggling to grasp the concept of OST, are provided awareness sessions from time to time.
Christina Vanlalhriatrengi, currently the medical officer at the OST center in state capital Aizawl's district hospital, has been visiting the dispensing center in Lungdai a couple of times each month to monitor the distribution and check on the users. According to her, once the church begins to fully participate in these programs across the state, users will truly benefit.
"In Lungdai, the church itself is accepting it, that's why the community is accepting it," she said. "Initially, the church did not allow condom distribution and needle syringe exchange program in the village, but when they were informed that there were some residents who were HIV positive, they had to accept it, whether they like it or not. Then they learnt about the OST program and accepted it. That is a very, very positive thing. They were willing to change their perspective."
For 32-year-old Robert*, who started using drugs in 2002 and is currently on OST, "the difference between now and then is of heaven and hell." As recently as 2016, Robert was caught by the Young Mizo Association, the largest community-based organisation in Mizoram, and forced into confinement inside a large community hall for a week along with other drug users. After a period of going off the drugs without any medical support, Robert sat through two weeks of preaching. Robert said these methods never helped, and his relationship with his family only suffered.
"I knew about OST but had no means to access it and I could no longer abstain on my own," Robert said. More than a decade since he first began using drugs and months after OST, Robert said he was happy to be able to work and contribute to his family's income. The community, he felt, did not see him differently anymore.
As for Simon, he divides his time between working in his family's dairy farm and taking part in the activities of the church's youth group that helps him adjust with his way of life now.
"I visited the church regularly even when I used drugs but mentally, I was not fully into it," he said. "I finally feel like a member of the church now."
*Names have been changed to protect their identity
Got something to say about what you're reading? We value your feedback!