Nearly 100 people in the Los Angeles area have been taken into custody by ICE this week, say activists speaking to the Los Angeles Times.
ICE has stated that their recent immigration raids are routine and aren't due to pressure placed upon them by President Donald Trump's executive order on immigration. But the rise in ICE raids in other states this week, including Texas and Arizona, is concerning to many who are now protesting the actions.
For those worried about a possible immigration raid, or those with friends and family who may be at risk, El Centro de la Raza created a simple "know your rights" graphic in Spanish and English.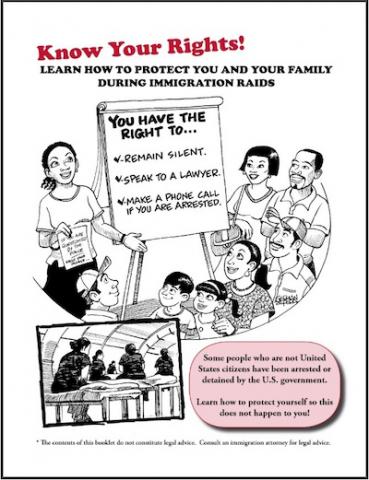 See similar graphs in multiple languages from United We Dream and in English from iAmerica.
Read more about El Centro de la Raza here.