SojoAction

: Immigration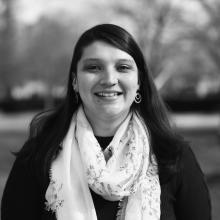 Immigration and Women and Girls Campaign Coordinator
The movement of people is as natural as the flow of water. In harmony with creation and the native people of the land people have the right to migrate whether for survival or flourishing.
Sojourners immigration advocacy centers around honoring the God-given dignity of every person, protecting family unity, and promoting thriving communities.
El movimiento humano es tan natural como el flujo del agua. En harmonía con la creación y los pueblos originarios de una tierra, la gente tiene el derecho a migrar ya sea para sobrevivir o florecer.
Sojourners centra sus esfuerzos de defensoría de inmigración en honrar la dignidad dada por Dios a cada persona, proteger la unidad familiar y crear comunidades prósperas.
Immigration
Latest Stories