DACA Is Partially Back, but We Need Permanent Solutions!
During his first day in office, President Biden made a commitment to keep and improve the DACA program.
The fact that the DACA memo was announced in the first day of this new administration is a testament to the efforts of the over 700,000 people in the DACAmented community, their families and friends, and immigrant rights advocates. Together, with the vision of DACAmented leaders, we have created a cultural moment where DACA is a day one priority for our country's leaders. 74 percent of voters in the United States say Dreamers should be able to live and work in the United States.*
But in 2021, a judge in Texas ordered the DACA program to be partially ended. The ruling said that new DACA applications could not be approved. If a person currently had DACA, they were still protected and were able to continue renewing. DACA recipients appealed the decision by the Texas judge.
The Fifth Circuit Court of Appeals ruled to uphold that decision to partially end the DACA program, continuing to put thousands of immigrant youth and adults at risk of deportation.
The Texas judge will now have to update his previous decision based on the newest version of the DACA program the government announced in August. Whatever he decides, the ruling is likely to be appealed to the Supreme Court, and the Supreme Court will then rule on whether or not DACA as a program is legal. Regardless of the outcome of the rulings, we know that DACA is right and legal.
Undocumented young people of color won DACA through relentless organizing across the country. People bravely shared their stories, forced the nation to reckon with the injustices towards immigrant communities, and demanded that then-President Obama stop the deportations separating communities. DACA is proof that when people organize, we can win big. Join us in calling for permanent protections, like citizenship for all undocumented people.  
What Does This Mean for DACA Recipients?
How to respond as an Ally
*Pew Research Center: Americans broadly support legal status for immigrants brought to the U.S. illegally as children.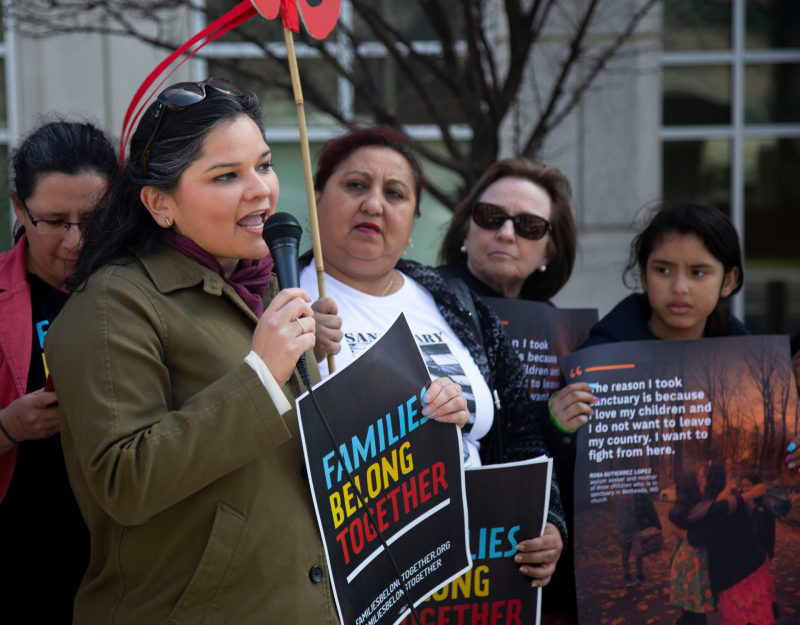 Urge Congress to create a pathway to citizenship for DACA recipients and all undocumented immigrant people now
Take 5 minutes today to call your Senators and Representative to ask them to stop making DACA recipients live from court case to court case by creating a pathway to citizenship for DACA recipients and all our undocumented communities now!
After a decade of temporary relief, DACA recipients need the permanent security and protections to keep their families together and continue to build their lives here in the United States.
Share On Social Media
Suggested Tweets