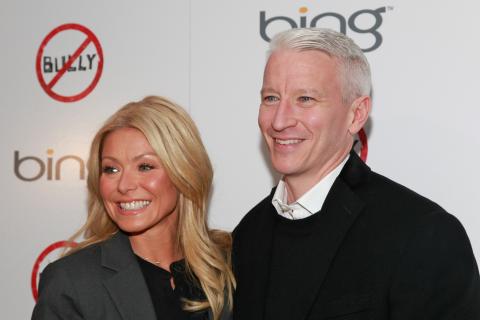 Celebs are showing their support for the movie Bully, released Friday.
A Twitter post made the rounds all week, grabbing endorsements for the film from the likes of Justin Bieber, Diddy, Maria Shriver, Ellen DeGeneres, Ricky Martin, Russell Simmons, Ryan Seacrest, Channing Tatum, Randy Jackson, Jimmy Fallon, Zooey Deschanel, Katy Perry, Jonah Hill, Kristen Bell, Kim and Khloe Kardashian, Hugh Jackman, Paula Abdul and Jessica Simpson.

Even former Arkansas governor turned Fox News personality Mike Huckabee has lent his support, saying "This message is important for every American. I want kids to see this and I want parents to see it," according to the film's official Twitter page.
A few more celebrity Tweets:

For more on 'Bully:'