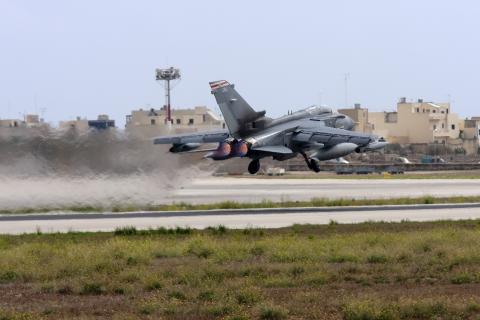 The British Parliament voted Dec. 2 to begin a bombing campaign in Syria in order to disrupt ISIS.
The vote took place after a contentious, more than 10-hour debate in the House of Commons. Prime Minister David Cameron's comments that those opposed to the bombing campaign are "terrorist sympathisers" hung in the background of the debate.
While the leader of the Labour Party opposed the motion for the bombing campaign, Hilary Benn, another prominent Labour member, opposed his own party leader, and spoke in favor of the strikes.
397 voted in favor, while 223 voted against the motion.
A transcript of the debate is available here.