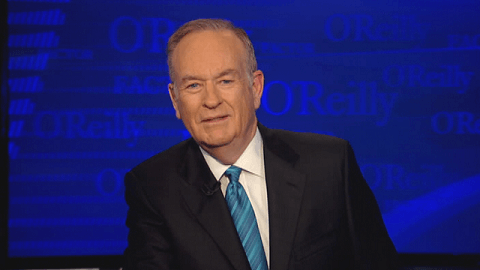 Bill O'Reilly, host of the O'Reilly Factor, will leave Fox News, the channel's parent company announced today. The move comes after several sexual harassment complaints and a subsequent loss of corporate sponsors.
"After a thorough and careful review of the allegations, the company and Bill O'Reilly have agreed that Bill O'Reilly will not be returning to the Fox News Channel," a one-line statement from 21st Century Fox read.
On Jan. 10, the New York Times reported that sexual harassment complaints against O'Reilly resulted in payouts from O'Reilly to his accusers totaling several million dollars. The news resulted in a significant decrease of ad revenue for the network.
On April 20, the board of 21st Century Fox is set to convene to discuss how best to carry out O'Reilly's dismissal and replace him in Fox News' primetime lineup, according to New York Magazine.
O'Reilly's departure follows the exit of Roger Ailes, former CEO of Fox News, who was also removed from the company due to sexual harassment complaints, after several women — including two of the network's on-air personalities, Megyn Kelly and Gretchen Carlson — accused Ailes of sexual harassment.
The success of Fox News appears to be in jeopardy, following these controversies and the departures of several of the network's other big-name pundits. From July 2016 to January 2017, three women hosts have exited the network and left its TV lineup in limbo. In July 2016, Carlson exited Fox News. In Sept. 2016, Greta Van Susteren resigned to join MSNBC. In Jan. 2017, Megyn Kelly left to join NBC.
Read more here.
Send Us a Note
Got something to say about what you're reading? We value your feedback!