SojoAction
Women and Girls
SojoAction

: Women and Girls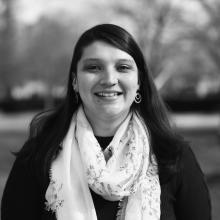 Immigration and Women and Girls Campaign Manager
Since the 1970s, Sojourners has been committed to resisting sexism and misogyny by advocating for a world where women and men are given equal respect and opportunity in the church and beyond. To help that vision become a reality, the Women and Girls Campaign works to address gender-based violence from a faith-based perspective and seeks to close the gender gap in church leadership through storytelling, scriptural analysis, and resources.
The Women and Girls Campaign advocates for trauma-informed and women-empowering legislation, particularly legislation against domestic and sexual violence. We also encourage seminaries to include domestic and sexual violence training, so church leaders can be equipped to offer pastoral care to survivors of domestic and sexual violence.
Women and Girls
Resources
Our Work
Women and Girls
Latest Stories
Churches across the globe exclude some of the most violent biblical texts from our worship services, creating an absence that haunts us.

The Apple TV+ docuseries introduces us to dozens of trailblazing women who are living lives of justice, truth, love, leadership, humor, and reconciliation.