World Communications Day
"Now think about it, especially right now, with apparent one-party rule in our government: Congress and the president could pass comprehensive immigration reform tomorrow if they wanted to," Cardinal Joseph Tobin of Newark told an audience of journalists meeting in Brooklyn on May 17. "They could bring nearly 12 million people out of the shadows — if they wanted to."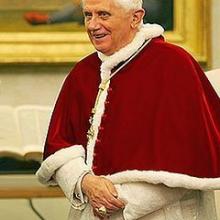 In his message for the 2012 celebration of World Communications Day, Pope Benedict XVI praised the benefits of social media, while also cautioning against its dangers.