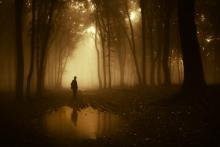 Wise leaders spend time in the wilderness.
Some choose a sojourn in the desert; most are driven there when their leadership fails.
In the desert, beyond their cocoon of comfort and success, they see more about themselves. If they stay in the desert long enough, they come to understand what they see about themselves. Stay still longer, and some even come to appreciate themselves.
And a few whose desert wanderings go past endurance stop focusing on themselves at all. They discover people and God. Those become the great leaders. They move far beyond self-serving, calculation, manipulation, cleverness, methods, and successful habits. They find common ground with humanity in its brokenness and aspirations, in its resilience and its daily acts of common goodness.
We live in an era of weak and absent leadership.