unexpected
As the New Year brings reflection over the past year, we have heard much about Pope Francis and the ways he has surprised Catholics and non-Catholics alike. The suddenness of his predecessor's resignation this past spring, the fact that he is the first Pope from the Americas, and his apparent commitment to his namesake St. Francis' concern for the poor and displaced all contribute to the sense that this Pope embodies the unexpected.
Especially indicative of the way this Argentinian, who for a short time was a nightclub bouncer, has surprised people is being named "Person of the Year" by The Advocate, a popular U.S. magazine devoted to gay and lesbian rights, culture, politics, and entertainment. Although he did not (nor will he, likely) reverse the Church's stance on gay marriage, this accolade was given to the Bishop of Rome based upon his apparent change in tone about gays and lesbians, reportedly having said to reporters, "Who am I to judge?" when asked about the issue. Clearly, this humble response has endeared the Pontiff to many who have been excluded from the fold, yet still yearn for hints of acceptance.
The period of Epiphany is a time in which the identity of the Divine's chosen is revealed and often this identity entails some element of surprise. In the same vein, this week's Old Testament text, Isaiah 49:1-7, highlights the unforeseen nature of the servant who restores Israel.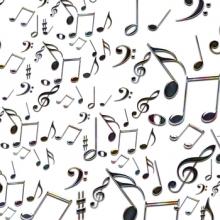 Jazz is an embodiment of creative tension; it is essentially a medium that is expressed through creativity and change. It's also a wonderful metaphor for what my life often feels like. There is beauty that often emerges from the tensions of life's unpredictable rhythms. I have never resonated so deeply with this idea than in the last five years since I became a parent.
When I was pregnant with my son Javier, I read stacks and stacks of books on parenting: nurturing your child, building your child's faith, raising a baby in the city, saving for college, and organic cooking — you name it, I read it. I conducted informal focus groups with all of my parent friends. I was prepared (I think you already know where this is going…). I was so proud of myself, I gave birth to this beautiful boy and I even graduated with (informal) honors from the nursing class at the hospital. So there I am, confidently pushing my newborn in his new stroller out of the Lenox Hill hospital, when I see the nurse smiling at me. I naturally think she is just as smitten with this beautiful baby boy of mine. But then she stops me and with a tone superiority tells me that my baby is backwards in the stroller: "you need to turn him around." And it was at that moment that I realized I had no idea of what I was doing and that this creative process of raising a child was going to also going to involve a lot of not knowing, unlearning, and a surrendering of what I could not control or anticipate.