truck bomb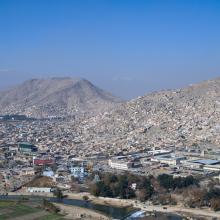 The Taliban detonated a truck bomb in Afghanistan's capital city on April 19, reports The New York Times.
The police chief of Kabul said that 28 are reported dead, but because of the 327 wounded, the death toll will rise.
A truck bomb has killed at least 70 people in the Somali capital of Mogadishu, including a crowd of young students applying for scholarships to study abroad.