tourism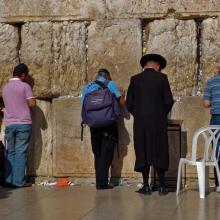 JERUSALEM — Every year, thousands of Americans travel abroad for less-expensive fertility treatments, hip replacements and other medical procedures. Now, an Israel-based tourism company is offering a package that combines medical care with a pilgrimage to the Holy Land.
IsraMedica plans to unveil the initiative Thursday (Feb. 16) at the National Religious Broadcasters convention in Nashville, Tenn.
Eli Knoller, the company's vice president of operations, said IsraMedica already brings about 6,000 nonmedical tourists to Israel every year, the majority of them Christian pilgrims.