top 1%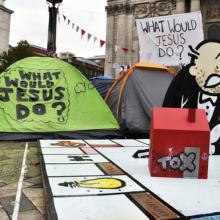 While having lunch recently with Harvard Professor Robert D. Putnam, I was asked an interesting question.
Putnam is appalled at the radical lack of equality of opportunity in the U.S. today, and he wanted to know if evangelical preachers would dare to say what his pastor said when he was a teenager. Putnam told me that back then, in the midst of Martin Luther King's great campaign against segregation, his devout Methodist pastor dared to preach that "racism is a sin."
Professor Putnam asked me, as an evangelical, whether evangelical pastors today would be ready to declare today's great economic inequality of opportunity a sin. That's a great question.