tampa
Florida is a target state for traffickers, with the Tampa Bay area as a top destination for this monstrous activity. Tampa Bay has a lethal combination of tourism, world famous beaches, hospitality and agricultural industries, sports arenas, a military base, international seaports and airports, as well as a destination spot for one of thelargest adult entertainment industries in the nation. This combination attracts all forms of human trafficking which has become a larger money maker than selling drugs, as the human "product" can be used and re-used over and over again.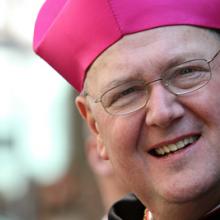 The news that New York Cardinal Timothy Dolan, the nation's most prominent Catholic prelate, will deliver the closing blessing to the Republican National Convention in Florida next week was seen as a huge coup for Mitt Romney, the party's presumptive nominee. But the move has also prompted a sharp debate within the church over the increasingly close ties between leading bishops and the GOP.
"The cozy relationship between a sizable portion of U.S. bishops and the Republican Party should be cause for concern, and not just among progressive Catholics," Michael O'Loughlin wrote in a post on the website of America magazine, a leading Catholic weekly published by the Jesuits.
"Cardinal Dolan's appearance in Tampa will damage the church's ability to be a moral and legitimate voice for voiceless, as those who view the Catholic Church as being a shill for the GOP have just a bit more evidence to prove their case," O'Loughlin concluded.