super committee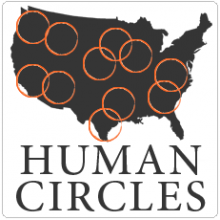 The New York City Human Circle will be replicated throughout across the nation, when faith leaders host Human Circles as members of the Sojourners National Mobilizing Circle, which is bringing together faith and community leaders to organize faith-rooted actions in their communities.
The purpose of these circles is not only to lobby for the poor but also with them.
As you are reading this, the Congressional Joint Select Committee on Deficit Reduction (a.k.a. The Super Committee) is making choices about who and what our nation will protect.
Will we protect the wealthiest 2 percent by preserving $690 billion in Bush era tax cuts?
Or will we protect children by preserving $650 billion in special education, student aid, and assistance to low-income schools?
Will we protect corporations by preserving $97.5 billion in subsidies for big business or will we protect families by preserving $98 billion in Head Start and child care programs?
We have 32 days left to remind Congress that, "Oppressing the poor in order to enrich oneself, and giving to the rich, will lead only to loss" (Proverbs 22:16).