subsidiarity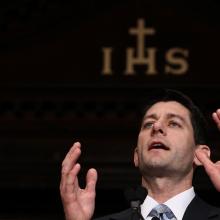 Give Congressman Paul Ryan credit for persistence.
The Wisconsin Republican and architect of the GOP's budget plan has spent a month arguing that his party's proposals to cut programs for the needy while sparing the Defense Department and not raising taxes on the wealthy are in line with the social justice teaching of his own Catholic Church.
And for just as long, Catholic groups and theologians -- and even the Catholic bishops -- have been saying that in fact the GOP plan fails to meet the basic "moral criteria" of Catholic teaching.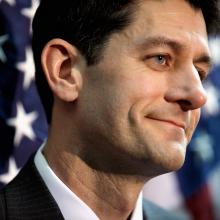 Rep. Paul Ryan is slated to speak at Georgetown University on Thursday morning. In the lead up, a group of professors and administrators is joining the chorus taking Ryan to task for claiming his budget proposal falls in line with Catholic teaching.
"Our problem with Representative Ryan is that he claims his budget is based on Catholic social teaching," said Jesuit Father Thomas J. Reese, one of the organizers of the letter. "This is nonsense. As scholars, we want to join the Catholic bishops in pointing out that his budget has a devastating impact on programs for the poor."