sub-saharan africa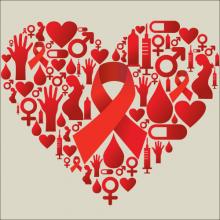 I wonder what would happen if the daily barrage of negative, misleading political campaign ads were replaced just for a day by a one-minute clip from the opening ceremony of the International AIDS Conference in Washington, D.C., last week.
This replacement ad would feature a beautiful, regal woman from Nigeria sharing a heartfelt and poignant 'thank you' to the American people for literally saving her life by providing access to antiretroviral drugs — medicine that creates a modern-day "Lazarus effect" in people whose immune systems have been ravaged by AIDS — and also ensures that her daughter was born HIV-free. I wish every member of Congress could have heard these words, a 'thank you' that echoes what many nations in sub-Saharan Africa are experiencing as they work to turn the tide of this deadly disease.
This one mother and child from Nigeria are only a snapshot of the millions of lives that have been transformed by American generosity and leadership through life-saving investments in the President's Emergency Plan For AIDS Relief (PEPFAR) and the Global Fund to Fight AIDS, TB and Malaria — which have increased the number of Africans on treatment from a shameful 50,000 in 2002 to more than 4 million today.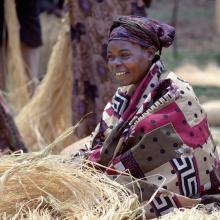 Stories like this one remind me that listening to women's voices can be a matter of life and death, and not in the whole "Adam-listened-to-Eve" type of way.
Impassioned women of all ages are petitioning Uganda's highest court to declare that "when women die in childbirth it is a violation of their rights." So far, their bids in the lower courts have been unsuccessful, but they're pressing on.
$60 million.
That's what it would take to hire enough medical workers to meet Uganda's needs—specifically, to staff village health clinics that lack people and supplies to the degree that an estimated 16 pregnant women die needlessly each day.