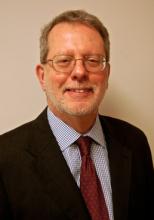 You are a pastor. You work six days a week, sometimes seven. You are on call 24/7. Every detail of your life is out there for public consumption. People project their unresolved issues onto you, especially parental issues from their childhoods.
By church rules, you are entitled to a sabbatical, perhaps three months every seven years. But when you propose it, you hear what one pastor heard the other day: "Sabbaticals are for academics who are making a significant contribution to their field, not for clergy who want an extended vacation and can't take working for a living."
What do you say?
In that one dismissive sentence, someone you trust tells you your work is insignificant, you want a benefit that you don't deserve, and you're lazy. What do you do?