Resource Center for Nonviolence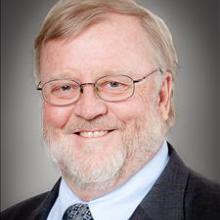 From Sojourners CEO Jim Wallis' eulogy at Scott Kennedy's funeral last weekend:
"Oh Lord, Lord, Lord…. This is a hard one.
You know why we are all gathered here today—Because Scott Kennedy, your good and faithful servant, has always brought us together—to do good things in the world: Necessary things, visionary things, courageous things, and often hard things. But they were things that must have warmed your heart, because they were the things that make for peace.
Jesus told us. 'Blessed are the peacemakers, for they shall be called the children of God.' And Scott brought us together, time and time again, to be those peacemakers and thus, really, to be your children—by doing what we were supposed to do.
And now, Scott is with you….and has likely heard you say something like, 'Well done good and faithful servant.' But we miss him terribly, and we weren't ready for this. We just thought we would always have him.
Scott never brought us together for himself; it was never about him, but always about being peacemakers for the sake of other people. But today we gather for Scott. He has brought us together once again, and what a crowd it is—both here and online all around the world. We are all Scott's peacemakers...."