real
Last December, I decided to run after dark and entertain myself by running through neighborhoods, looking at lighted Christmas decorations as I passed by. It was a novel twist on my regular exercise, and I enjoyed gazing at the beautiful, the creative, and the tacky alike.
Then, I started noticing the insides of houses, too. The Christmas trees were lit and decorated; the insides of the houses seemed warm and inviting. Suddenly, instead of an independent adult on a crisp winter jog, I felt more like a homeless orphan from a George MacDonald Christmas story looking in at something I did not have and of which I could not be a part. Needless to say, the run lost its sense of adventure.
Recently, it has struck me how strange the situation was, both in what I saw Christmas to be and in my decision that I "didn't have it."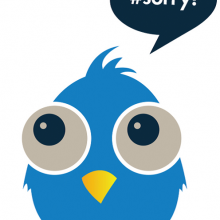 Don't make promises you can't keep.