Rachel Corrie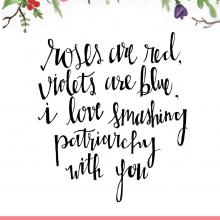 1. How David Carr Described His Messy Relationship with Faith
"I am a man who swears frequently, goes to church every Sunday, and lives in search of faith." New York Times media columnist David Carr died Thursday after collapsing in the newsroom. He was 58.
2. Friends of the Chapel Hill Shooting Victims Share Their Memories
In the aftermath of the shooting deaths of three Muslim students in Chapel Hill, N.C., Coming of Faith compiled stories from friends of the victims. And view a collection of moving images from the Wednesday evening vigils that brought together three rival colleges and an entire community.
3. AUDIO: 'Hello, My Name is Yusor Abu-Salha'
"Growing up in America has been such a blessing. … I feel so embedded in the fabric that is our culture. And here, we're all one." In May 2014, one of the victims of Tuesday's Chapel Hill shooting recorded a StoryCorps interview with her 3rd grade teacher. Here are clips from that interview and her teacher's reflection on Yusor's death.
4. U.S. Slams Sudan for Blocking Darfur Mass Rape Investigation
"Speaking at a meeting of the U.N. Security Council, U.S. Ambassador Samantha Power referred to a new report by New York-based Human Rights Watch, which accused Sudanese soldiers of raping at least 221 women and girls in the village of Tabit over the course of three days. … 'To this day, the government of Sudan has shamefully denied the U.N. the ability to properly investigate this incident,' Power told the 15-nation council."
5. WATCH: Things Everybody Does But Doesn't Talk About
In case you're not one of the 20+ million people who have already watched this clip, check out President Obama's BuzzFeed video debut. … You know you have trouble pronouncing February too.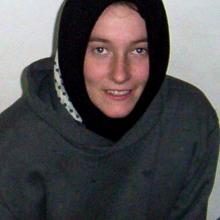 In the bright light of these days' events it is helpful to be reminded of unalterable truths that transcend party conventions and oppressive governments. The political gatherings and increasing pain of the Middle East conflicts confuse the consciousness. They divert attention and trouble our slumber. Corporate callousness and individual hopelessness has set in and we have turned our faces to that which inures us from the persistent discomforting news.
Pick your own, even if momentary distraction. For me it has been Washington National's baseball in the drive for a championship and maybe a World Series appearance. My spirit rises or falls on the team's performances and batting averages of the Nats mini gods.
The biblical Job sought less superficial solace from his and the world's sufferings. He responded to one of his "comforters" saying "when the land falls into the hand of the wicked He (God) blindfolds its judges" (9:24).