public theology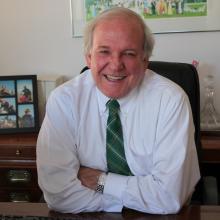 "Public theology is the way in which faith professes action in the public square," explained Mike McCurry.
This idea — that there is a connection between your spiritual faith and what you do in politics — is an underlying theme in McCurry's journey from press secretary for former President Bill Clinton to joining the faculty at Wesley Theological Seminary in Washington, D.C., as professor of public theology.
Christianity is a call to a relationship that changes all our other relationships.