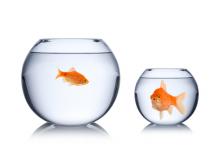 I drive a Prius. I wouldn't exactly say it's a sexy car; the word "practical" comes to mind. It gets good mileage, is safe, and fits our family of four just fine in most cases. It's gotten its share of bings and dents over the years, but it has been a very reliable and low maintenance way to get around town.
Of course, what I really want is a Tesla. My son wants one too. There is a showcase for them in a local storefront, and he begs me to go by for a visit every time we are nearby. Though he is only 10, he already makes a pretty strong case to my wife, explaining how much of the cost of the car will be offset by the savings in gas, and he was elated to find out it was recently rated the safest car on the road.
So far it hasn't worked in our favor. But we keep trying.
This, of course, is not envy; it is simply good old-fashioned greed. The thing I have is sufficient, only until something newer, edgier, shinier comes along (which, in America, is a daily occurrence). Then suddenly, perfectly good car in our driveway has shortcomings and liabilities that were, hereto for, invisible to us.
Envy is different, and I would argue that it actually is worse than greed. While the latter is simply our desire off of its proverbial chain, envy gets personal. It is the easy but unattractive marriage of greed and judgment. Yes, we desire what someone else has, but there is more to it. When we are envious, we gain nearly as much pleasure from the idea of the other person not having the thing we want as we do from the idea of having it ourselves.