pastor's wife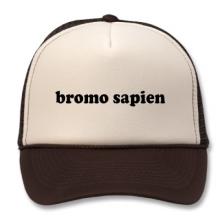 A few examples of how clueless I am about male identity, and how mixed-up the gender roles are becoming, just in my own family:
I've never killed anything, at least on purpose. The only time I ever shot a gun was when my dad took me to the range and handed over his Ruger for a few rounds. I hated it. The noise was deafening, and the recoil scared the shit out of me.
I own a pathetic amount of tools for a man in his late thirties who has owned two homes. By my age, my dad and grandparents had staked their claim on the garage as exclusively male territory by covering every wall and bit of floor space with table saws, drills, vices and every wrench – standard and metric – anyone could ever need. I have more guitars than screwdrivers, and it was only a few years ago that I finally got straight in my head what the difference between channel locks and regular pliers is.
I like potpourri; my wife digs the nickel defense.
I changed more diapers in the first month of my son's life than my dad ever did on me. I take care of the kids when Amy goes to meetings in the evenings, and I work from home every day.
I cry every time I watch Extreme Home Makeover. Amy records every episode of Real Sports on HBO. Oh, and I always cry when I watch that, too.
Damn you, Bryant Gumbel.
[Note from the author: Yesterday I wrote about part of the discussion that took place around our Wild Goose Festival panel on masculinity and male identity. A few folks asked about the story I told during the panel, so I thought I'd share it here. It's a bit long, so I'll offer it in two parts, with part two coming tomorrow.]
Every guy has that one car they either always wanted or got and for which they will always have an irrational love. Mine was a 1966 Mustang.
I first saw it sitting with the "for sale" sign in the parking lot of the apartment complex where I had a summer job, cleaning out trashed, vacant units. They wanted $3,200 for it, but they took $2,700, which was almost every penny I'd earned for a whole summer's work. The guy who sold it to me, a bartender with a mullet and a fine collection of sleeveless T-shirts, assured me that I would love that car more than life itself.
He was right, but as I mentioned, it was a completely irrational love. I spent more time underneath that car than I did in it for more than a year, replacing seals, radiators, starters, alternators and a host of other barely-functioning parts I only learned existed as they broke. But when it worked, man, I was transported, both literally and figuratively.
The mustang gave me more confidence too. I asked a girl out I had wanted to hook up with for some months, and after checking out the ride, she readily agreed. I took her to a concert, and on the way home, her smile broadened as she ran her hand seductively across the burgundy interior.
"This is a really sweet car," she cast a feline glance my way. Every manly fiber in my being puffed up, taking in the intoxicating elixir of car exhaust and her perfume. Life was good.
Five minutes later, while cruising down the highway, I threw a rod. We sat in the parking lot of a gas station for about forty-five minutes until my mom got there to take us both home.
I said the love was irrational.