occupy faith
"I woke up this morning with my mind set on justice..."

So sang Sweet Honey In the Rock's Dr. Ysaye Barnwell this morning. And, sitting in a room with hundreds of activists, occupiers and people of similar persuasions, it was hard not to embrace that mindset.

Maybe it's a failing of my own, and a comment on my devotion to the 24-hour news cycle, but recently I have lost sight of the excitement and intent that the Occupy movement originally injected into the psyche of the nation.

Blessedly, this morning's gathering, in the welcoming environment of Church of the Pilgrims in Washington, D.C., was an opportunity to hear once again words of hope, energy and defiance. The People's Prayer Breakfast was everything I hoped and expected it to be.

It was friendly, optimistic and (as there should be at any good breakfast meeting), there was food aplenty for everyone in the bustling hall beneath the church — a mishmash of young, old, people of different faith traditions and various cultures. A large contingent of students from a local Quaker school injected a youthful optimism into the morning (filling the energy gap that even a strong coffee could not supply at 7:30 a.m.)

The atmosphere was one of peace and contentment. And yet, at the same time, there was urgency in the voices of those who addressed us.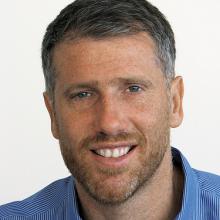 Over the weekend, our friend Paul Brandeis Raushenbush, senior religion editor for the Huffington Post, was a guest on NPR's "On Being" program with host Krista Tippett, to talk about how the Social Gospel movement of the early 20th century is shaping the religious and spiritual reality of 2011.
An ordained American Baptist minister and a former dean of religious life and the chapel at Princeton University, Raushenbush is the great-grandson of both the venerable Christian scholar Walter Rauschenbush and U.S. Supreme Court Justice Louis Brandeis. He talked to Tippett about the influence of faith on the Occupy movement, religion and emerging technologies and what his great-grandfather Rauschenbush's take on the social gospel — he famously said, "Social problems are moral problems on a larger scale" — has to say to the life of the church and society writ large today.

It's a compelling conversation, well worth your taking the time to listen.