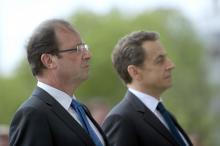 All across the European continent (and yes, Britain too), proponents of austerity are losing the argument and facing the political consequences. It is a concept that brought many of them to power in the fallout of the debt crisis, has now become "a dirty word", and one that the 'resurgent' European Left continues to disavow. 
While we all know that "it's the economy, stupid," what effect do these one-issue elections have on the health of our world? What happens when we become so focused on the money in (or not in) our pockets, that other vital issues fall by the wayside? 
In their attempts to prove the 'austerians' (very different people from the Austrians) wrong, have those who see stimulus of the economy as the path to prosperity inadvertently lost sight of what is really important to the societies that they govern? Is there a risk that economic growth becomes an end goal, rather than a means to something greater – true human prosperity and investment in human capital?