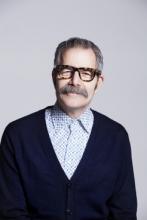 A letter from nine Mars Hill Church pastors to their fellow elders offers the most trenchant criticism yet of controversial megachurch pastor Mark Driscoll, who recently stepped down for at least six weeks amid a series of accusations.
The pastors did not mince words in their lengthy Aug. 22 letter [full text] concerning Driscoll, who has been caught up in allegations that include plagiarism, inappropriate use of church funds, and abuse of power:
[W]e direct that he steps down from ministry, submitting himself under the authority of the elders of the church, who will oversee the details of his restoration plan.
He must step down not only from the pulpit, but from all aspects of ministry and leadership.
He will continue to receive his salary so long as he continues to cooperate with the restoration plan set before him by the elders of Mars Hill Church.
The letter was posted within a Mars Hill online network and provided to Warren Throckmorton, a Grove City College psychology professor who has been blogging updates about Mars Hill.
The 4,000-word letter suggests there were insufficient layers of accountability at Mars Hill, a congregation of an estimated 14,000 people at 15 locations in five states, and that power was consolidated at the top with Driscoll given free rein to do what he wanted.