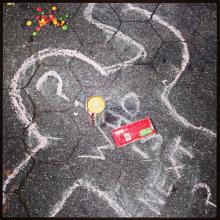 The stories of young black men being killed by white police are sparking a national conversation. However, public responses to these painful stories reveal an alarming racial divide. From an unarmed teenager killed in Ferguson, Mo.; to a 12 year-old boy shot dead in Cleveland; to a white police officer on video choking a black man to death in New York City; and a startling series of similar stories from across the country and over many decades — our reactions show great differences in white and black perspectives.
Many white Americans tend to see this problem as unfortunate incidents based on individual circumstances. Black Americans see a system in which their black lives matter less than white lives. That is a fundamental difference of experience between white and black Americans, between black and white parents, even between white and black Christians. The question is: Are we white people going to listen or not?
White Americans talk about how hard and dangerous police work is — that most cops are good and are to be trusted. Black Americans agree that police work is dangerously hard, but also have experienced systemic police abuse of their families. All black people, especially black men, have their own stories. Since there are so many stories, are these really just isolated incidents? We literally have two criminal justice systems in America — one for whites and one for blacks.
Are there police uses of force that are understandable and justifiable? Of course there are. If our society wasn't steeped in a gun culture, many of these shootings could be avoided. But has excessive, unnecessary, lethal force been used over and over again, all across the country, with white police killing unarmed black civilians? Yes it has, and the evidence is overwhelming. But will we white people listen to it?