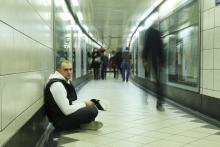 For the Christian church it should be a constant question. This "greatest commandment" is given by Jesus in Matthew 22, Mark 12, Luke 10 and paraphrased here in John 13.
"A new commandment I give to you, that you love one another: just as I have loved you, you also are to love one another. By this all people will know that you are my disciples, if you have love for one another."
So how are we doing?