krista tippett
Krista Tippett, host of the successful podcast On Being, is one of those transformed people. She described to Sojourners how her radio pilgrimage to an Iowa L'Arche community and an interview with L'Arche founder and Templeton Prize winner Jean Vanier influenced her way of thinking about Christianity:
"What I love about L'Arche is that it is a living manifestation of some of the most paradoxical and lofty ideals of Christianity — strength and weakness, light and darkness — that our culture and some of our churches can barely grasp. It's very countercultural, very paradoxical. But it's embodied at L'Arche—lived and breathed in an everyday way."
After a flower procession and a dramatization of the origin story of L'Arche, Tippett joined in on the 50th-anniversary celebrations by publicly interviewing four L'Arche community members.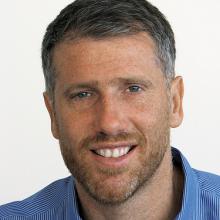 Over the weekend, our friend Paul Brandeis Raushenbush, senior religion editor for the Huffington Post, was a guest on NPR's "On Being" program with host Krista Tippett, to talk about how the Social Gospel movement of the early 20th century is shaping the religious and spiritual reality of 2011.
An ordained American Baptist minister and a former dean of religious life and the chapel at Princeton University, Raushenbush is the great-grandson of both the venerable Christian scholar Walter Rauschenbush and U.S. Supreme Court Justice Louis Brandeis. He talked to Tippett about the influence of faith on the Occupy movement, religion and emerging technologies and what his great-grandfather Rauschenbush's take on the social gospel — he famously said, "Social problems are moral problems on a larger scale" — has to say to the life of the church and society writ large today.

It's a compelling conversation, well worth your taking the time to listen.