kris kristofferson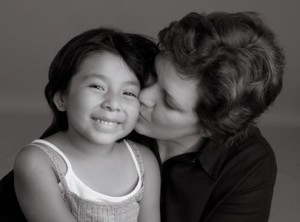 Could my mission really be confined to seeking the best for the children to whom I gave birth? Or, as a Christian, should I define "family" more broadly? I'd see images of women and children suffering around the world, and those puzzling verses returned to my mind. Maybe, instead of obsessing over the happiness of my babies, I should stick my head out of the window, so to speak, look around, and ask, "Who is my family?"
It didn't feel right to simply shrug my shoulders and blithely accept my good fortune as compared to that of people born into extreme poverty. I'd buy my kids their new school clothes and shoes and then think of mothers who did not have the resources to provide their children with even one meal a day. I'd wonder: what's the connection between us? Does the fact that $10 malaria nets in African countries save whole families have anything to do with my family buying a new flat-screen TV? Should it? Is there any connection between me, a suburban, middle class mom, and women around the world?
At about the time this magazine reaches most subscribers, ABC's 12-hour miniseries "Amerika" will be fouling the airwaves.